In a bid to do their bit for Sports Relief, a select few (brave) members of the team at Cater Bake decided to partake in a sponsored row recently.
This involved three member of our team, Gareth, Sue and Mark, pull on their best lycra and florescent coloured leg warmers and row continuously throughout the entire 8 hour working day. ouch!
Nevertheless, after a great deal of of hard work by the team, they managed to persevere and complete the challenge at hand. Great work everyone!
Here's a shot of those who took part throughout the day. Although, you can see some videos of the team in action on our twitter page, if you don't believe us!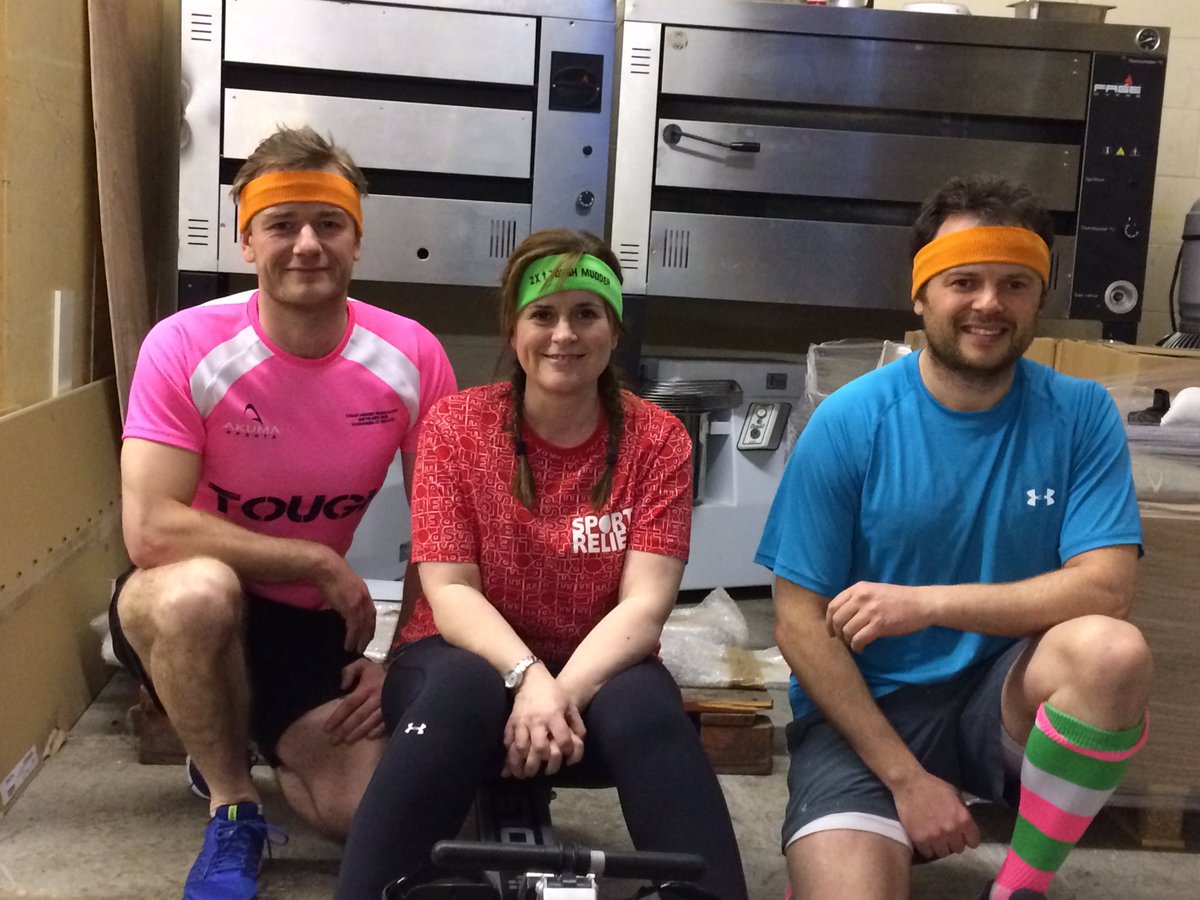 Sponsor Us
The team were even able to raise over their intended £250 target of £255, helping many children suffering with Malaria in poor and developing countries. If your feeling generous, you can even continue to make donations on their sponsor page, here: http://my.sportrelief.com/sponsor/teamcaterbakeuk